The one true folding bike
The Brompton bicycle really is the bike for London. Or any other city for that matter. there are many "bikes that fold" flooding the market, but Brompton bikes are the only true "folding bike". Designed to be as compact as possible, while still being agile, fast and easy to ride. The Brompton bicycle is a must for anyone that needs to zip through city traffic, jump on a train and then zip through some more city traffic. All Brompton bicycles are made in the UK out of premium steel, which can take a pounding and keep on going.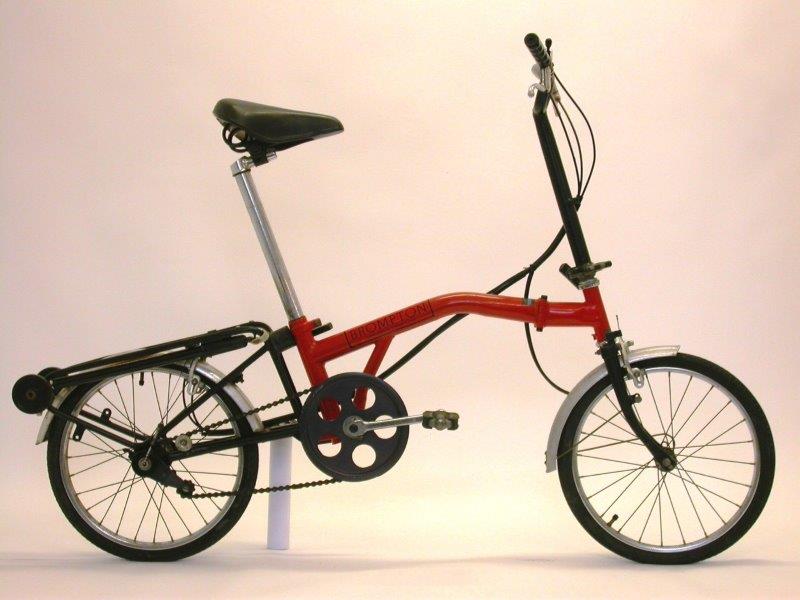 Where it all began
Brompton was founded in 1976, named after the Brompton Oratory, a landmark visible from founder Andrew Ritchie's workshop. To be more precise, a bedroom workshop where the first Brompton prototypes were made. In 1982 production of Brompton bicycles stopped. It wasn't until 1986 that production started again on a larger scale.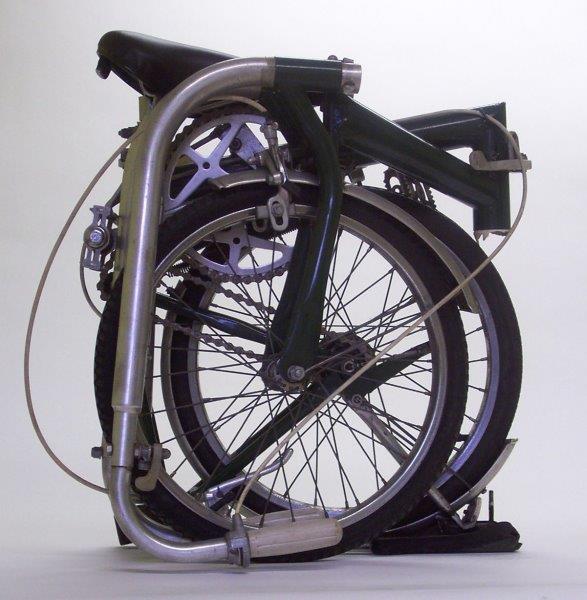 In the Queen's Birthday Honours of 21 April 2010, the company was awarded two Queen's award for enterprise, in the Innovation and International Trade categories.[36] This was the second time Brompton had won the International Trade Award, they first received it in 1995. It is very rare for a company to receive two of these awards in one year, which illustrates just how unique and innovative Brompton are.
Have it your way
One of the best things about a Brompton (other than the way they ride and fold) is that they are really customisable. You can choose your colour based on multiple options that Brompton offer. You can choose the amount of gears (2,3, or 6). You can choose the type of handlebars, tyres and accessories, such as lights, mudguards and racks. For more info, or to buy your own Brompton, click one of the buttons below.
Try before you buy
If you are interested in purchasing a Brompton but would like to ride one first, we have a demo Brompton bike here for you to test ride. You can practise folding and unfolding the bike, and go for a good spin to get the feel of it. To book a test ride on our demo M6L E Brompton, click the button below. Alternatively, call us on 020 8780 1978.